Embracing the whole child philosophy, our rich curriculum and passionate approach to learning and teaching stimulates students to grow and develop, gain confidence, and take risks. Beginning in Kindergarten, students are instructed in a wide variety of academic subject areas that include: Language Arts and Literature, Math, Science, Social Studies, Hebrew and Judaic Studies, Chess, Sports, Swimming, Music Appreciation, Art Appreciation, Spanish, Agronomy, and Dance. Cross curricular technology integration enhances interactive learning, with SMART Boards, Google Chrome books, Tablets, iPads, and a computer lab.
Our low student/teacher ratios facilitate multi-track curricular implementation and individual student learning. With the focus on cultivation of life long skills, students are encouraged to think critically and independently, develop solid organization and study habits, and become proficient in both spoken and written communicative expression.
General Studies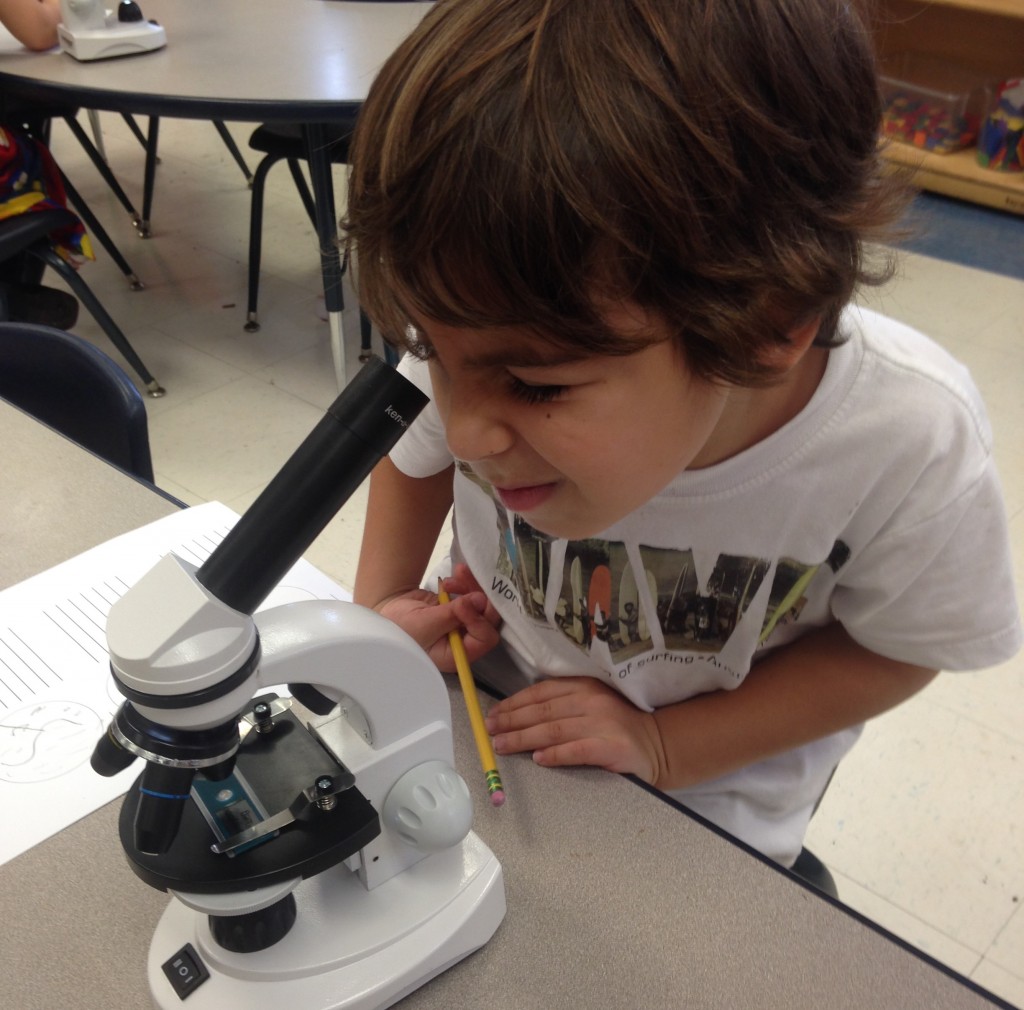 Here, at Beth Emet School, we believe that every student should have the opportunity to achieve academic excellence and develop the skills necessary to succeed in life and future academic environments. In order to help motivate all our students to reach their goals, we have designed the curriculum to engage, stimulate, and encourage students to apply themselves to their full potential, along with instilling a love for learning.
Our core curriculum consists of Reading, Writing, Spelling, Handwriting, Grammar and Mechanics, Mathematics, Social Studies and Science. Students learn new concepts and skills that build upon each other at each grade level in a logical, sequential way that fosters success. Across the curriculum, our teachers nurture the development of good study and organizational skills.
Language Arts consists of multiple topics and is integrated in all subject areas. Reading, writing, spelling, handwriting, grammar, and mechanics fall into this subject area. These skills are taught both in isolation as well as cross curricular.
Our Mathematics curriculum is designed to help build conceptual understanding, skill proficiency, problem solving, and logical reasoning. Our teachers focus on real-life problem solving and student communication of mathematical thinking.
Science is a systematic investigation of the ever-changing world around us. Our students are taught to utilize the scientific method as a means to derive specific concepts or ideas. Students actively construct ideas through their own inquiries, investigations, and analyses in order to gain an understanding of scientific topics through hands-on experiments and visits to our Agronomy lab, our organic garden.
Social Studies education helps students acquire the perspective to appreciate history and understand modern society. It fosters respect for the dignity and worth of all people, loyalty to democratic ideals, and the skills necessary to accept the rights and responsibilities of each citizen. As students increase their knowledge and understanding of world history, they develop an awareness and appreciation of ethnic and cultural differences, and become capable of connecting personal experiences to people of other nations and cultures.
Hebrew & Judaic Studies
In Judaic Studies, we not only focus on providing knowledge and understanding, but also, on the students' commitment to Judaic values. Jewish life is taught and experienced in school through holiday observances, Israel education, Torah studies, life cycle events and customs, as well as prayers. It is this connection between our Jewish heritage and our daily activities in school that helps foster a sense of Jewish identity in our students.
For Hebrew Language Arts, we have adopted the TalAM curriculum. This methodology is based on the principles of communicative-heritage language acquisition. Students learn the Hebrew language as they are immersed in multi-sensory activities that help facilitate language learning.
Technology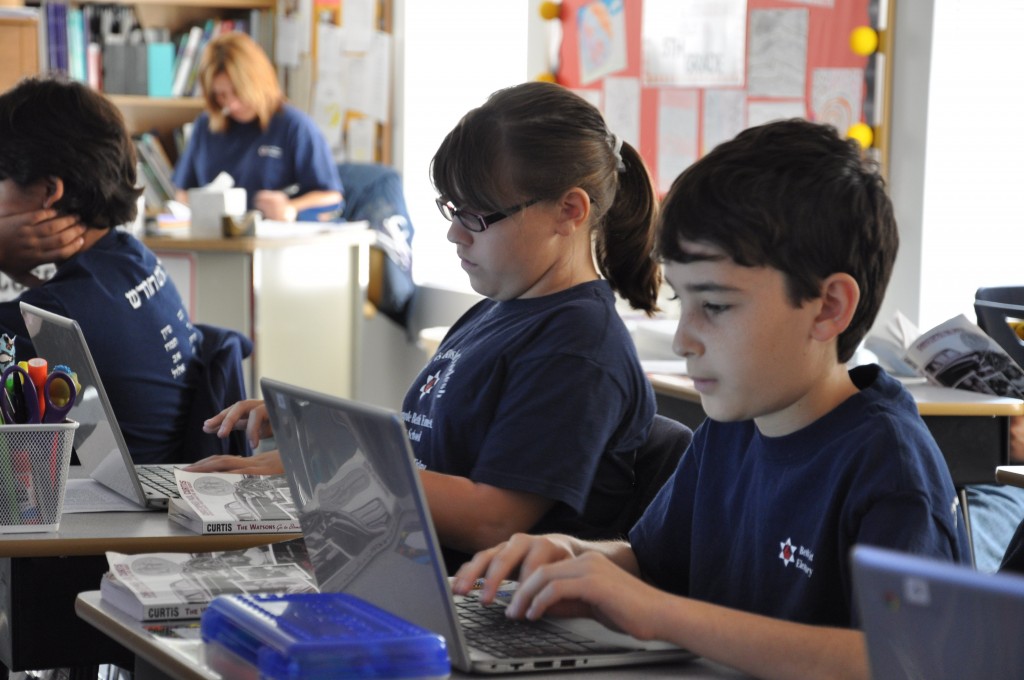 Our technology curriculum is designed to teach computer mastery skills and digital fluency. This is implemented through the use of various devices and platforms. In the kindergarten and first grade classes, our students use Android tablets in centers, while our second grade class has a 1:1 iPad program. In our intermediate grades, each student is assigned a personal Chrome book. The goal is to provide students with practical computer literacy in a challenging academic environment. The curriculum is based on hands-on experiences with a focus on students learning how to utilize technology by creating practical projects using a variety of applications and software.
Technology is further integrated in our classrooms through hybrid curricular programs, SMART boards, document cameras, and a full computer lab.
In addition to computer mastery skills, our fourth and fifth graders are taught Computer Coding. This is the language of the future, and we believe that supporting STEM education can help to facilitate a student's love for sciences and math. Coding opens the doors for our students to be able tap into their creative, scientific, engineering, and mathematical minds.
Chess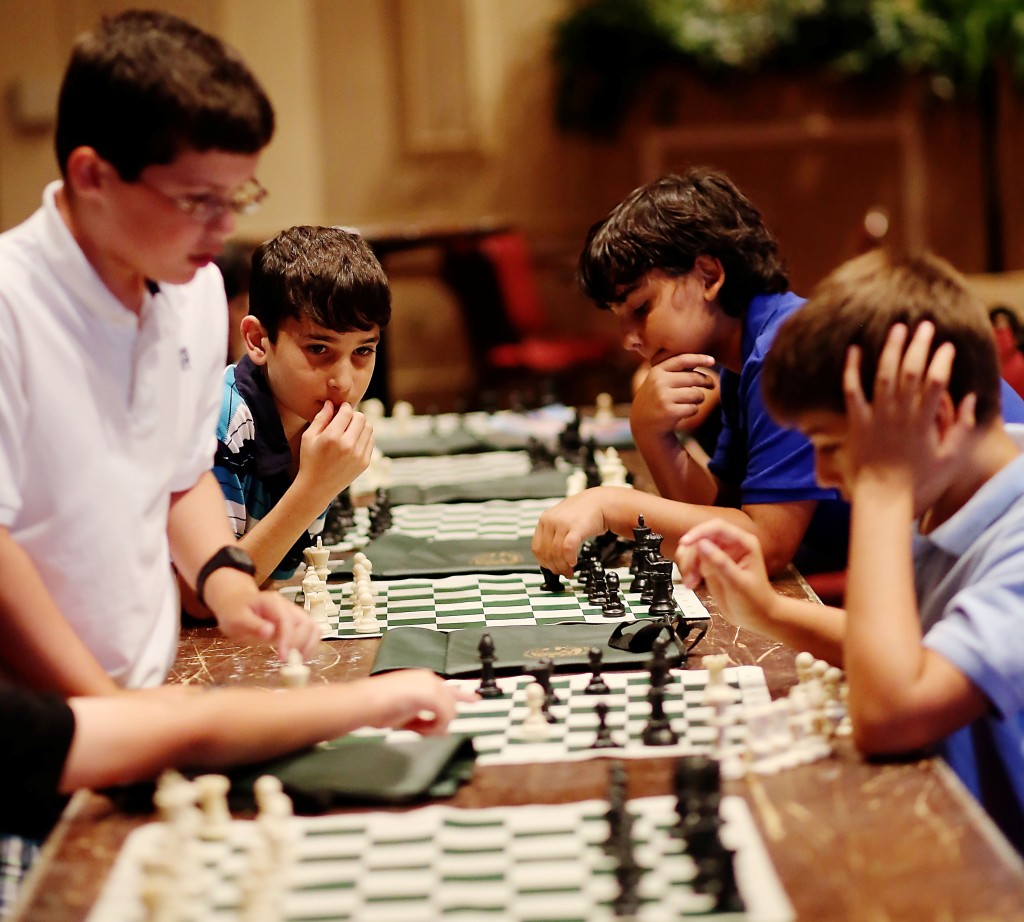 Chess is an integral part of our curriculum. Playing chess facilitates the development of mental skills by sharpening analytical thinking, increasing concentration and expanding imagination. The students learn to develop a competitive spirit while respecting their opponents. They practice patience and strategy, and experience mistake making and problem solving.
Sports & Swimming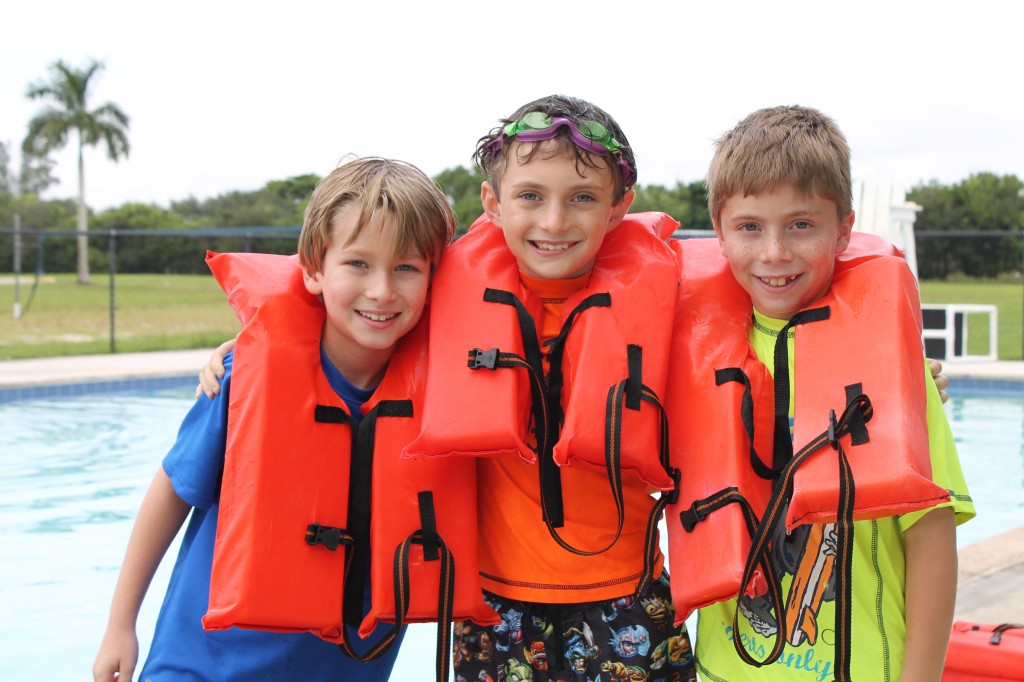 Our physical education program focuses on a variety of progressive and developmentally appropriate learning experiences, through which students develop motor skills, movement concepts, and health related fitness, providing a foundation of physical activity that paves the way to a healthy lifestyle.
Our sports program is led by coaches who use positive coaching methods that actively incorporate the development of life skills alongside sport skills and team sports. In addition, students enjoy a semester of instructional swimming at our on site pool, utilizing teaching techniques that ensure they have fun while learning water safety and swimming skills. For our intermediate and advanced students we also focus on water safety, while improving their swimming skills and endurance.
Art
Art studies encourage self-expression through projects that strengthen conceptual and emotional development. Through theoretical and practical application, students are introduced to the great masters, while focusing on techniques, elements, and principles of design. This hands-on introduction to art history, aesthetics, appreciation, and production, enables students to value their own original ideas, and recognize there are many avenues for artistic expression.
Music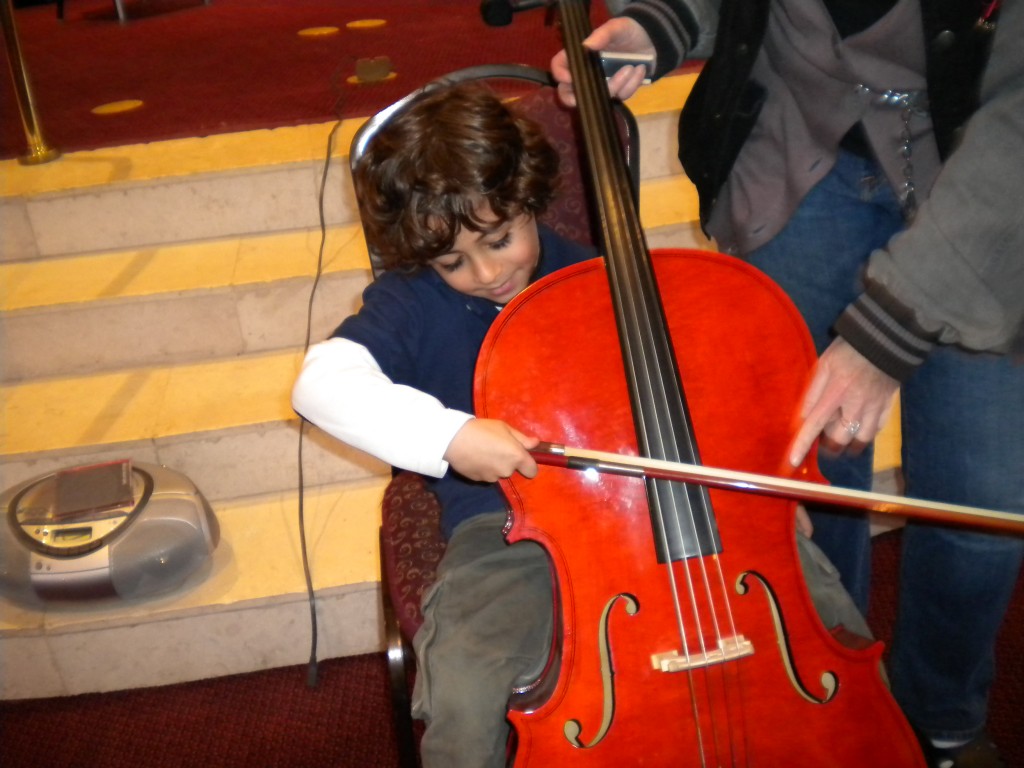 The world of music is one that encourages imagination, creativity, individuality, and discipline. Our music appreciation program encompasses various areas of study, from guided listening to classical pieces, to recognition of notes and rhythms. Students expand their music related vocabulary, experience playing on various instruments, and develop a musical outlook that will accompany them throughout their lives. Beginning in 3rd grade students learn to play the guitar. Instruction continues throughout their elementary school years.
Spanish
The Spanish program aims at opening the world of a new language through early exposure, while students' learning capabilities are at their best. Our curriculum develops listening, speaking, reading, and writing skills using proven methodologies of second-language acquisition.
Dance
The rhythm and dance program consists of a blend of traditional and modern concepts. Students work on coordination, timing, and balance as well as team work and self-expression
Agronomy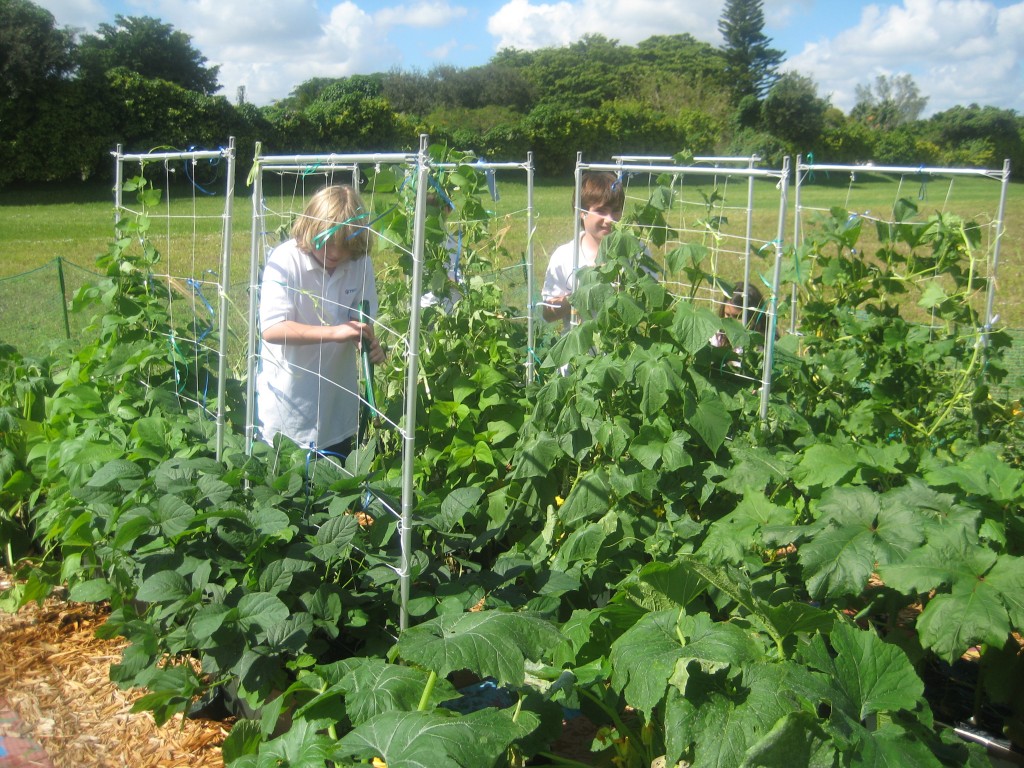 Further to the school philosophy of going green, our dedication to STEM Education, and reinforcement of global awareness, students participate in an agricultural science class where they have the opportunity to study by theory and in practice the following: local climate patterns, principles of organic planting, growing and harvesting, water conservation, and literally tasting the fruits of one's own labors

Enhancement = Motivation combined with Curiosity & Challenge
This academic enhancement program brings "out of the box" thinking to a whole new level!
By providing the mind expanding work and challenging experiences, this curriculum is implemented through the pullout of accelerated students meeting standardized criteria. Instruction is further personalized by creating opportunities for the students to become more self-directed and independent learners, performing at higher levels as indicated by their ability and potential.
Field Trips
Field trips are an integral part of the curriculum and serve to introduce, enrich, reinforce, or culminate subjects taught in class. Students in the 4th and 5th grades are given the opportunity to experience an overnight trip creating not only an amazing educational experience, but memories that last a lifetime.
Beyond the Bell
Our school offers a variety of optional afternoon enrichment programs, which vary from semester to semester. From Chinese (Mandarin) and Robotics to Edible Science, Violin, and Fitness, there is something for everyone.